KS05 – Why Gardens and Gardening Matter
June 22 @ 10:15 am

-

11:15 am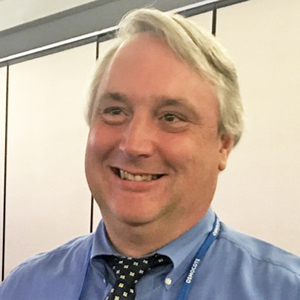 You won't want to miss this uplifting closing keynote by Scott Beuerlein. It takes you on a fascinating horticultural journey. He connects evolution, art, genetics, natural history, food and wine, and more with landscapes that make us feel more comfortable, happy, and secure. Scott makes the case that green spaces and the plants that create them fulfill basic human needs, not wants. After listening to Scott, you'll return home inspired to create gardens that raise your community's quality of life.
A self-proclaimed plant geek, Scott Beuerlein has the perfect mindset for his responsibilities as Manager of Botanical Garden Outreach at the Cincinnati Zoo and Botanical Garden. Like master gardeners, he understands the rewarding feeling of connecting people with plants.
Scott is responsible for CZBG's extensive plant trials, the Garden's popular Excellence in Horticulture symposium series, and additional outreach programs for both the public and green industry professionals.
An award-winning communicator, Scott has written hundreds of articles, magazine columns, interviews, and blog posts for Horticulture Magazine, GardenRant.com, and a host of other gardening publications. He's also a sought-after national speaker with a reputation for being as entertaining as he is informative talking before groups from 12 to 1,200.
Scott's avid readers and enthusiastic audiences describe him as "highly knowledgeable, profound, wacky, irreverent, thought-provoking, great storyteller, funny, and totally honest."
Scott and his wife, Michele, live in Cincinnati with what he calls "a garden best described as over-sized and under-maintained." He adds, "That's a pretty fair description of myself."