KS03 – Challenges of Gardening in a Changing Climate
June 21 @ 8:15 am

-

9:45 am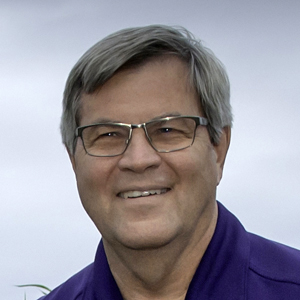 Climate change is increasing global temperatures. How do gardeners deal with the challenges of climate change?
Precipitation continues to increase in some areas and decrease in others.
More and more, intense precipitation is followed by extended droughts.
Increasing summer heat is stressing plants.
More erratic temperature swings are occurring in spring and fall.
Join Dr. Charles Rice as he talks about the following strategies for dealing with climate change.
Soil health for increasing water infiltration and retention and providing resilience to extreme precipitation.
Plant selection for using less water and better tolerating heat.
Using perennials for their deep roots for greater water use and tolerance to drought.
Importance of breeding.
Shifting plant species in some geographic areas.
Dr. Rice has visited over 33 countries as an agronomy researcher, speaker, teacher, and mentor. He's known for his research on the impact of climate change on agriculture and soil carbon and nitrogen cycling. As part of his international outreach at Kansas State University, Dr. Rice has live-streamed classes with students around the world including Federal University of Santa Maria in Brazil.
His long list of awards include being named K-State's University Distinguished Professor in 2009 and a Nobel Peace Prize winner in 2007. As a member of the UN Intergovernmental Panel on Climate Change, he co-authored the report on climate change that received Nobel Peace Prize recognition.
Dr. Rice joined the K-State faculty in 1988 where he is a Professor of Soil Microbiology in the Department of Agronomy. When Extension Master Gardeners share researched-based information, Rice may have been involved in the research. He has received over $35 million in research grants, advised over 47 graduate students and 18 post-doctorates, and has over 225 publications.
A former 4-H'er, Dr. Rice spends his free time reading and gardening. Dr. Rice says he likes the physical work of gardening and "enjoys seeing the results and accomplishments from that work."