CS41 – Connecting People and Plants
June 21 @ 11:15 am

-

12:15 pm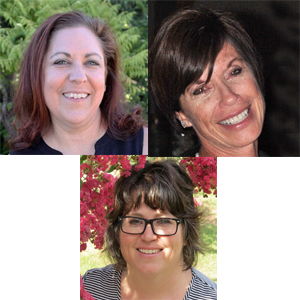 As Horticultural professionals and Master Gardeners, we instinctively know the communities we serve and environment are better because of what we do. But how much better? Join our three panelists as they provide the answer. They detail the depth and breadth of the everyday benefits and value of gardening, both to individuals and communities. Consumer horticulture and the science-based education we provide has far reaching effects. Listen as the panelists put facts and figures around the many areas we impact, including:
The economy and businesses
Environmental sustainability
Health and well being
Community beautification and green spaces
Local food production
Terri James is an Extension Educator at the University of Nebraska in Lincoln. She coordinates the Extension Master Gardener Volunteer program for the state, develops content for the Backyard Farmer program, and coordinates and teaches the local Master Gardener program at the East Campus. She is also part of a group working on publications outlining the importance of consumer horticulture to everyday life. She earned her BS in Horticulture-Landscape Design and her MS in Public Gardening from the University of Nebraska-Lincoln. Before her work at the University of Nebraska, Terri was the landscape manager and designer with the Nebraska State Fair in Lincoln.
Pam Bennett is a Horticulture Educator and the state Master Gardener director at Ohio State University Extension. She specializes in herbaceous ornamental plant trials and presents programs on annuals, perennials, and landscape topics locally, statewide, and nationally. Pam is the co-author of Garden-pedia, An A-to-Z Guide to Gardening Terms. She also writes a weekly gardening column for the Springfield News and Sun and the Dayton Daily News, authors the bi-monthly Ask the Expert Column for Ohio Gardening magazine, and writes for popular gardening magazines. Pam also teaches nationally and internationally on a variety of horticulture and volunteer management topics.
Sheri Dorn is an Extension ornamental specialist in the Horticulture department and state Master Gardener coordinator at the University of Georgia on the Griffin Campus. As a gardener, Sheri is passionate about vegetable gardening and color in the garden. She enjoys raising vegetables and small fruits with her family. She loves to plant colorful container gardens with annual and perennial combinations, and tries to visit public gardens whenever possible. As a researcher, Sheri is most interested in the human dimension of horticulture. She seeks to quantify engagement with plants and to describe underlying motivations and benefits for doing so using a primarily quantitative approach.