CS43 – Grow Your Own Spices
June 21 @ 1:45 pm

-

2:45 pm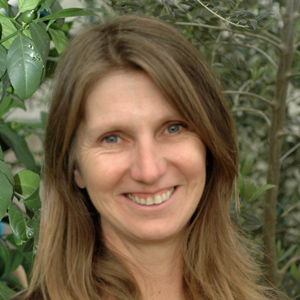 Learning to grow spices used to require acts of dangerous espionage. No more! Spice up your garden, your plate, and your health with your own fresh, homegrown spices. Unlike herbs, spices come from the seeds, roots, bark, or berries of plants, which means growing, harvesting, and preparing spices is a lot more nuanced than growing leafy herbs.
Learn to masterfully grow any spice without risk to life or limb.
Journey deep into the secrets for growing some of the most exotic spices at home, including vanilla, peppercorns, and turmeric.
Learn about the mysterious and critical processes of inflorescence, pollination, and senescence.
Get historically guarded harvesting and processing tips.
Tasha Greer is an "Epicurean homesteader" and writer focused on simple, sustainable living (simplestead.com). She's the author of Grow Your Own Spices and Weed-Free Gardening, and a contributor to Mother Earth News, The Grow Network, Grit, and Morning Chores. Tasha's obsession with great food, gardening, and simple living led her to homestead in beautiful Surry County, NC. There she raises goats, chickens, ducks, worms, and more on a 10-acre property with lots of help from her partner in good living, Matt Miles. She volunteers with gardening organizations in her community and teaches classes on edible landscaping and organic gardening.