CS34 – Keys to Success for School Garden Programs That Thrive
June 21 @ 10:00 am

-

11:00 am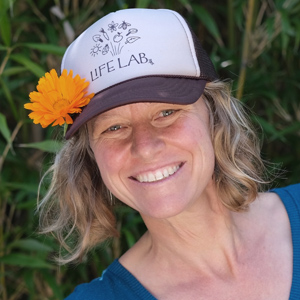 Why do some school gardens take root and become well-established, while others fizzle and fade? Get the antidote to Fizzle-and-Fade from Whitney Cohen, an expert in garden-based education for children. If you are involved in a Junior Master Garden program, school gardens, or want fun ideas for involving your own children in gardening, this is the presentation for you. Whitney will discuss:
Key elements of school garden programs that are resilient.
Tools and strategies from school gardens across the country that are thriving.
How garden-based education can fill multiple needs of schools.
Whitney Cohen is the Education Director at Life Lab, a nationally recognized organization that teaches people to care for themselves, each other, and the world through farm- and garden-based programs. Guided by her joy in being outdoors with children, she is the author of the award-winning Kids' Garden activity card set and a contributor to other garden-based learning activity guides. She presents hands-on garden education workshops to varied audiences across the country, including Master Gardeners. Her expertise in gardening with children comes from years as an environmental educator, a middle school science teacher, a teacher trainer, and a mother.