CS39 – Cacti and Succulent Varieties and Growing Tips
June 21 @ 11:15 am

-

12:15 pm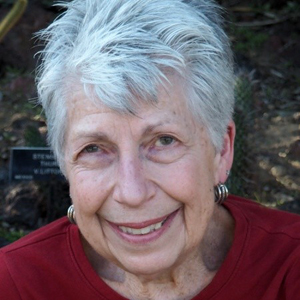 Have you ever bought a colorful succulent from the garden center only to have it die a few weeks later? Do you struggle with growing succulents and cacti for more than one season? Worry no more. A leader in the Cactus and Succulent Society, Judy will teach you how to grow them successfully throughout the year. You'll be able to touch actual plants and see what healthy succulents can be. You'll walk away knowing:
The differences between succulents and cacti.
Growing tips to ensure your plants thrive indoors or outdoors.
Recommended varieties to get you started off right.
What healthy plants should look like.
Long time member and past president of The Cactus and Succulent Society of America, Judy Pigue is passionate about growing succulents and sharing her experiences with others. She is a talented artist and illustrator, skills that are reflected in her own hardy cactus and succulent home garden. Judy has been fortunate to travel and see many cacti and succulents up close in their natural habitats, including several trips to Argentina, Chili, and Baja.