CS08 – Blending Diverse Volunteer Groups in a Community Teaching Garden
June 20 @ 11:15 am

-

12:15 pm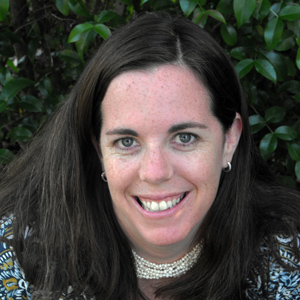 Come and learn the fundamentals of setting up and running a community teaching garden. Take a front row seat as Theresa explains how the Ochs Community Garden (pronounced "oaks") works for Tampa Bay residents of all ages, backgrounds, and cultures. The Ochs Garden is a multi-generational community garden where Master Gardeners, 4H youth, and community gardeners all grow, learn, sweat, and dig together. The garden is fun. It's an innovative approach to urban agriculture education. Theresa will cover:
The process, challenges, and lessons learned.
How to foster a diverse community garden.
How to build teamwork, trust and integrity among volunteers with different cultures, life experiences, and talents.
How to identify appropriate volunteer groups to combine together.
Theresa Badurek is the Urban Horticulture Extension Agent and EMG coordinator for the University of Florida/IFAS in Pinellas County, Florida. (IFAS = Institute of Food and Agricultural Sciences) Theresa has a bachelor's degree in biology from the University of Central Florida with a focus on botany and Florida ecosystems. Her master's degree is in landscape architecture from the University of Florida with a focus on sustainable design. She is also a certified arborist.