CS15 – Growing Color: Plants as Natural Dyes
June 20 @ 1:45 pm

-

2:45 pm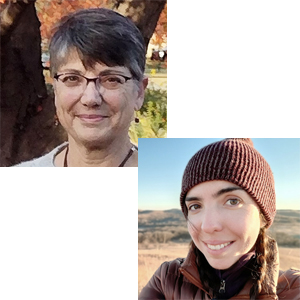 Natural dyes have been used to color the fibers of our lives for thousands of years. Buried beneath the popularity of synthetic dyes used in fast fashion is the art of natural dyeing. It's making a resurgence. Within our gardens and landscapes, there is a plethora of plants for creating beautiful, sustainable, and light-fast colors on both animal and plant-based fibers. Join Maria and Gina in learning about:
The history and uses of natural dyes throughout the world.
How cultures have used plants and other living organisms to make the charismatic colors we know and love like indigo and red cochineal.
Basics of natural dyeing.
How to create naturally dyed fibers at home.
Common garden and native plants for natural dyeing.
Which parts of plants to harvest for dyeing and how to cultivate them for the intention of dyeing.
Ethical and sustainable foraging practices.
Maria Beebe, a Master Gardener in Riley County, Kansas, has always loved growing plants, and particularly growing plants with a purpose. She is an avid knitter who discovered how to use natural dyes to color fiber. Maria especially loves to color yarn and to learn how colors interact with various types of fiber, such as wool, alpaca, silk, and cotton.
Gina Beebe is an ecologist and botanist by training. She has spent years professionally cultivating an understanding of plant identification and Earth systems. The underlying foundation of this professional path is a passion for understanding our relationship to plants. Plants are a cornerstone of creative expression for Gina. She believes that through natural dyeing we can connect more deeply to our landscapes while finding authentic ways for self-expression.