CS04-How Crevice Gardens Can Be Used Anywhere for More Things Than You Think
June 20 @ 10:00 am

-

11:00 am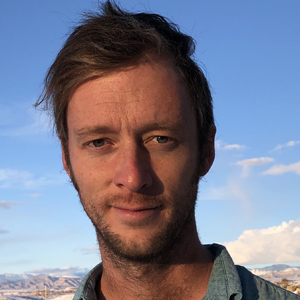 Your gardening canvas just got bigger! Join Kenton Seth, a pioneer in modern crevice gardening, as he shows how to bring a miniaturized mountain environment into your yard using crevice gardening, a specialized rock-garden technique. Mountains and deserts are home to some of the most interesting plants in the world. With crevice gardening, you can bring these alpine and desert gems into your yard to enjoy by mimicking the climate they thrive in. (When you see a dandelion growing through a tiny sidewalk crack, rooted and happy with little to no soil in sight, you are essentially seeing a crevice garden in action.) Learn how to make the perfect home for plants from rocky places. The pictures will inspire you to get creating! Kenton will cover:
How crevice gardens compare to more traditional rock gardens.
Diverse and interesting ways to use them.
How to design, construct and plant a crevice garden for your climate.
Techniques and tips for successful planting and drainage.
The soil mix. (Crevice plants don't know humus and compost.)
Which plants love a crevice garden and where to find them.
Stone selection. It's the interplay between the rocks and plants that gives a crevice garden its character.
Ecological benefits of crevice gardening.
Kenton Seth is a Colorado-based garden designer, hopeless plant junkie, and native plant hunter. His love of backpacking, the outdoors, and the "odd wildflowers, especially rare and endangered species" combine to inspire his passion for crevice gardens. Kenton owns Paintbrush Gardens (paintbrushgardens.com), a landscaping company specializing in creating crevice gardens, drought-tolerant natives and meadows for homeowners, businesses and public spaces. Kenton has traveled extensively nationally and internationally to build over 50 crevice gardens. He writes for a variety of publications from local plant clubs to national magazines and international rock garden clubs and has authored a book on crevice gardening. His Facebook page, Modern Crevice Gardens, is devoted to the friendly international sharing of ideas about crevice gardening. Kenton and his partner Tori grow vegetables, ride bikes, and watch sunsets over the canyon country in Fruita, Colorado.