WS09 – Paper Flowers That Never Wilt!
June 19 @ 10:00 am

-

12:00 pm

$45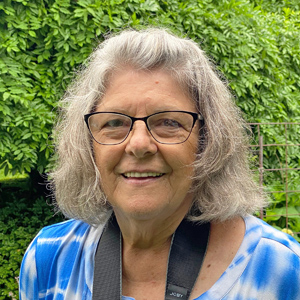 What's the secret to creating beautiful bouquets that need no water and never wilt? Learn the answer when you join the fun of making one-of-a-kind flowers using papercraft. Workshop includes:
Supplies (pattern, scissors, glue gun, paper) to make a festive flower during the workshop.
Instructions and a basic pattern for creating larger, more intricate flowers out of paper or foam at home.
This fun floral craft is one you'll want to share with fellow gardeners when you get home.
Length: 2 hours
Max participants: 20
Materials: Provided
As much as Teresa Halbersma loves gardening, she's also a passionate crafter known for creating gorgeous flowers that never wilt. Some of her paper and foam blossoms are as large as 40 inches! Thirteen years ago, Teresa joined the Extension Master Gardener program in Springfield, Missouri. Today, she's an active member of the Johnson County, Kansas program. In addition to being a Master Gardener volunteer, Teresa is a board member of the Overland Park Arboretum where her floral creations have been featured at the Arboretum's STEMS fundraiser.