WS01 – Session Full, SOLD OUT! What Would Mother Nature Do?
June 18 @ 8:30 am

-

1:45 pm

$105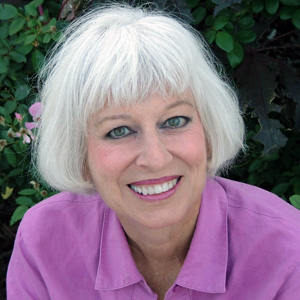 It's not an overstatement to say you'll be amazed by this workshop, this woman, and Long Lips Farm, Lenora Larson's two-acre garden in rural Paola, Kansas. This workshop demonstrates sustainable gardening practices that work with rather than against Mother Nature. When a question or challenge occurs, this gardener steps back and asks, "What would Mother Nature do?" For instance, when does Mother Nature mulch? When does she clean up? How does she fertilize? The workshop also describes sustainable methods of planting, weed control, and insect management.
Participants will see native plants in three settings: in a highly managed ornamental garden, in a Prairie Garden, and as a Prairie restoration. A special focus on butterfly host plants earned Long Lips Farm certification as a Butterfly Garden by the North American Butterfly Association. Participants should see native butterfly caterpillars and adults in the garden.
You will also leave with:
A heightened appreciation of your garden as an interconnected ecosystem.
How important a written plan and map are.
Ideas for integrating natives and ornamentals to maximize the aesthetic appeal.
How to choose "Plants with Purpose" for wildlife.
Ideas for applying sustainable maintenance techniques.
And you'll find out how Long Lips Farm got its name!
Schedule
8:30 a.m. — Conference Center — 30-minute presentation that illustrates sustainable gardening practices
9:00 a.m. — Board bus and travel to Long Lips Farm to see the system in action and ask questions
Box lunch. Be sure to bring your conference water bottle.
1:00 p.m. — Board bus back to Conference Center
Length: 5 hours
Max participants: 34
Lenora Larson is a proud science geek with a life-long love of wildlife, especially the crawly and creepy kind. She has a degree in microbiology from Michigan State University and is retired from a career in healthcare, which included cancer research, homecare, and mental health services. She also attended the prestigious Cranbrook School of Art and fills her garden with hand-made sculptures and decorated vessels.
In 1981, she embraced her job transfer from downtown Detroit to rural Miami County as an opportunity to live on a farm and own livestock, which she named Long Lips Farm. The 27-acre property was an abandoned pasture so in 1982, Lenora began creating a garden. As an amateur botanist, she focused on native plants, many of which turned out to be butterfly host plants. In 1994, she committed to butterfly gardening with a passion that has crossed the line from hobby to obsession. She now maintains a 2-acre NABA certified garden (North American Butterfly Association) in the English Estate landscape style.
Lenora has been a Marais des Cygnes Extension Master Gardener since 2011 and also belongs to the local chapters of the Idalia Butterfly Society and the Kansas Native Plant Society. She writes about butterflies for three magazines and is a frequent presenter to gardening and community groups. Her garden functions as a learning center with educational tours scheduled throughout the summer months. Lenora is on a mission to demonstrate to other gardeners that you do not have to compromise on beauty and function when you invite wildlife to share your garden.
Related Events