TS00 – Tour of Private Gardens . . . Beauty, Elegance and Inspiration (Ticket Only, Self-Drive)
June 17 @ 9:00 am

-

4:00 pm

$45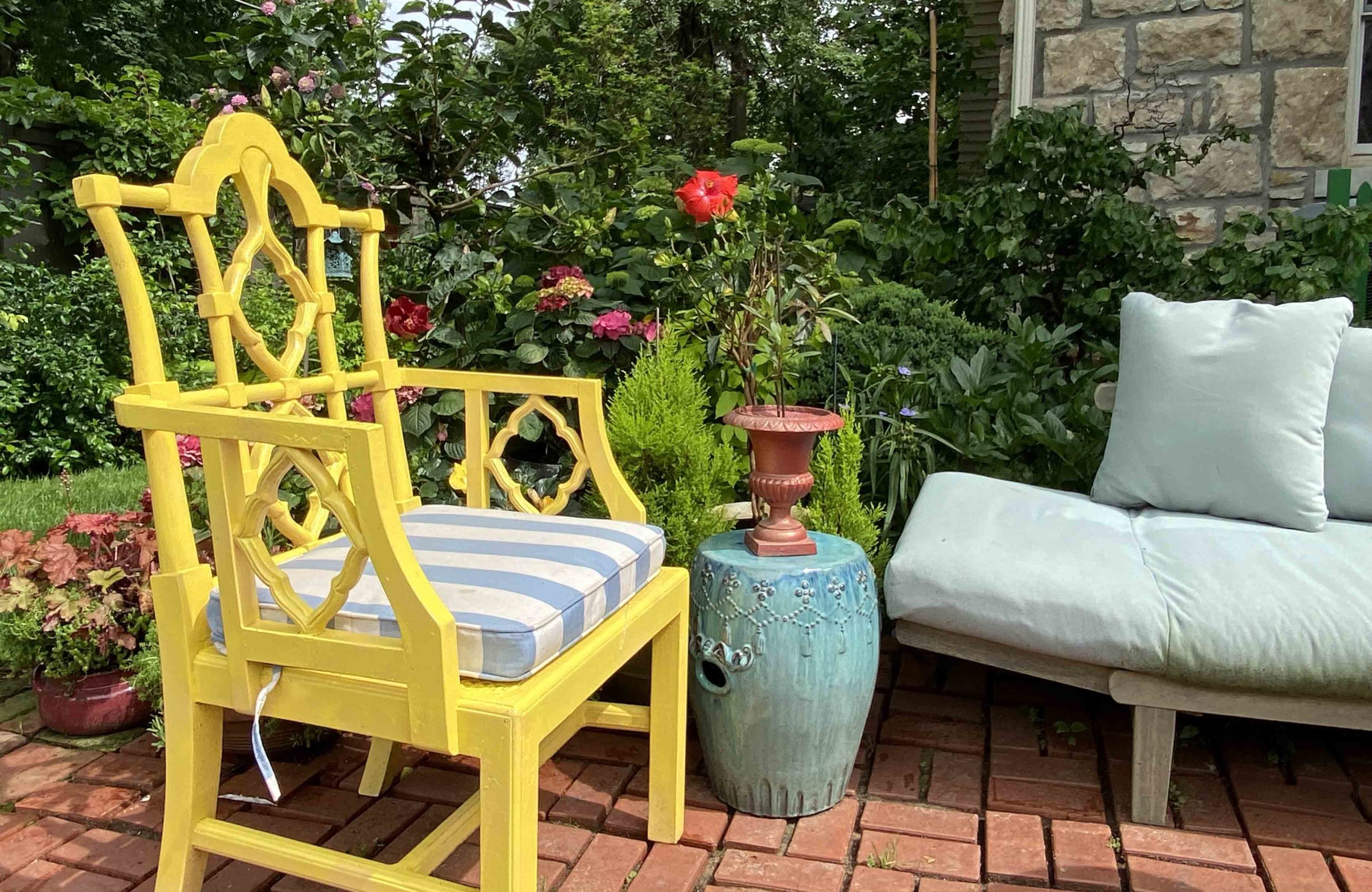 Don't miss this rare opportunity to see six of the top private gardens in Kansas City. 
On this self-driving tour, you visit the six gardens at your own pace. 
Wander through the gardens on your own schedule. See all the gardens in one day, or spread them across two days. Your ticket is good for anytime between 9 and 4 on both Saturday and Sunday.

 

You'll receive a map and detailed directions on how to get to each garden.

 

You may only visit each garden once. Additional tickets can be purchased starting in January 2023 at https://www.johnson.k-state.edu/.
Get ideas, get inspiration, and enjoy the beauty created by these garden owners from years of honing their garden design skills. Bring your camera. Each garden is unique. From small city lots to acreage, from suburbs to inside the city, from formal to casual, you'll find inspiration to take back home to your own garden.  
Come and immerse yourself in a day of luscious foliage and phenomenal gardens. (Don't forget your sun hat and walking shoes.) 
 FYI: If you want to see the six gardens but prefer to let somebody else do the driving, see TS03. It's a bus tour that includes lunch. 
 ——————————————————— 
Cost: $45 
——————————————————— 
Garden hours: 9 a.m. to 4 p.m. 
——————————————————— 
What's included: Detailed driving directions to the garden locations.

——————————————————— 
What to Bring: Wear comfortable walking shoes. Sun hat recommended. 
——————————————————— 
Accessibility: Uneven or unpaved surfaces and woodchip-mulched pathways in some gardens pose accessibility challenges. Parts of some gardens are not wheelchair accessible. 
ITINERARY 
Greg and Cindy Barnhill Garden 
Leawood, KS 
"Oh my goodness" may well be your first and last thought of the Barnhill garden. The succession of garden rooms will fill your senses. Perhaps the word that best describes the garden is grandeur. 
Grandeur in its size and setting 

it's almost 3 acres in the middle of an old, elegant neighborhood.

 

Grandeur in its formal and ornate English garden style.

 
Grandeur in its arty intermixing of structures, stonework, antiques, shapes and textures.

 

Grandeur in its overabundance of rich and lavish plants.

 
 If you have a large lot or are looking for landscaping ideas for grand or intimate spaces, this is the place. 
Bob Lindeblad Garden 
Prairie Village, KS 
Get ready for some al fresco bliss. This garden brings the comforts and style of the inside to the outside and adds nature and fresh air to it. Garden design has never been better. The expansive patio is a stand out. Built for entertaining, it has many amenities, lush plants and a custom-built, trough-shaped firepit for gathering around. Need fresh veggies and herbs for dinner? The raised-bed kitchen garden is just a few feet away. A "Great Wall of Bamboo" artfully screens the patio from the neighbors. 
There's no closed-in feeling is this backyard. The patio looks out onto a large, spacious lawn surrounded by countless hydrangeas and hostas. Plus, there's a cool, soothing shade garden to escape the heat (and get ideas for combining and layering shade-loving plants). You'll also see a lot of orange and blue scattered throughout the landscape because they are Bob's favorite colors. 
Todd and Donna Kunkel Garden 
Overland Park, KS 
"A loaf of bread, a jug of wine, and thou" from Omar Khayyam may well come to mind as you gaze upon this formal European garden in the heart of suburbia. So unexpected. Inspired by their travels, the Kunkels bring their love of faraway places to life in their Overland Park suburban lot. While the front is distinctly beautiful, the showstopper lies around back. Plants in all shapes, colors and textures find their home in elegant, planned and symmetrical gardens. Massive Old World urns burst with color everywhere. Stone columns and walkways give the feel of permanence and times past. Strong, upright plants are intermixed with formal gardens and clipped hedges. The marble al fresco patio beckons you to stay awhile. And the list goes on. 
 The Kunkel garden is almost indescribable. It's one that's better experienced. By the way, Todd does all his own trimming and maintenance and hand waters the plants. That's amazing in itself. 
John and Bonnie Duma Garden 
Lenexa, KS 
To step into Bonnie Duma's garden is to step into an idea center for adding flair to outdoor spaces with repurposed antiques and thrift store finds. Her decors are artistic and clever and full of rustic charm. Just for starters, unique plant containers are everywhere and bursting with eye-catching flora. What do you do with an antique bed? Take it outside and "quilt" it with plants of course. (Bonnie, it appears, has redefined what a raised bed garden is.) As you wander through the different rooms in Bonnie's garden, your head will be swimming with ideas to dress up your own outdoor areas using old things in new ways. 
A Kansas girl who grew up on a family farm, the garden also has a farm theme here and there. Bonnie loves honoring her Kansas roots and places special importance on repurposing items from her family farm. Her biggest venture was hauling tons of the hand-quarried limestone from the foundation of her great grandparents' barn in north central Kansas. Her garden now boasts a retaining wall made from stone quarried over 100 years ago. You may be inspired to take another look at those family heirlooms gathering dust in your own attic and basement. 
Christopher Filley and Rich Hoffman Garden 
Kansas City, MO 
There's only one problem with Christopher Filley and Rich Hoffman's garden: Once you pass through the 19th century French gates to the backyard, you don't know where to stop looking. There's so much to see. The small lot belies an abundance of treasures. It's a feast for the senses. Owners of an antique store, they have an exceptional ability to see the potential in the various artifacts and salvaged items. The garden is filled with a mix of eclectic items among the greenery that are at once unusual and captivating. Many items are priceless antiques, and many were saved from dumpsters or dusty attics and given new life in the garden. 
Christopher and Rich love to beguile their visitors with nuances and surprises around every corner. There are ideas everywhere for taking home to your own backyard. You may not want to leave for fear of missing something. 
John Rufenacht and Richard Lara Garden 
Kansas City, MO 
Come and see what can be done on a pocket-size lot. For enthusiastic gardener John Rufenacht, small doesn't inhibit him. Three entertainment areas, sun and shade gardens, raised beds, brick pathways, water features, and an appealing mix of vintage and contemporary architectural all function together in this small suburban lot. 
John, an interior designer professionally, leaves his fastidiousness at the office. The garden is a carefree and dense display of colors, textures, heights and shapes. For some gardeners, less is more. For John, more is more. "If I see dirt, it needs to be filled." He doesn't have a color plan. "I just go to the nursery and buy what I like," says John. For its seemingly unplanned nature, the garden is a serene and relaxing outdoor living space. 
 Also, John and his husband Richard are living proof that you can go home again. Learn why they bought this house once, moved away, and then bought it again. Hint: The garden was originally created by two well-known gardening sisters, Virginia and Sarah Weatherly. They started the garden in the 1940s and gardened together on the small lot for over 50 years. 
 "Gardening is an eternal project," John says, "and gardens need to be shared." So come on over.