CS45 – Kahoot! Educating Master Gardeners and Our Communities with a Smile
June 21 @ 1:45 pm

-

2:45 pm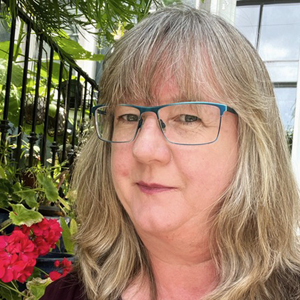 How do we inspire Master Gardeners to learn? How do we spice up the same old lecture on container gardening? Kahoot! Kahoot is a subscription-based tool on the web that lets you create online trivia games that are fun and, most importantly, educational. It has over 100 million games on every topic imaginable. Learn how the Master Gardeners of Ontario, Canada, adapted Kahoot for meaningful continuing education and spicing up presentations to our communities. Come play!
See for yourself how easy it is to use.
Discover how Kahoot can spice up otherwise ho-hum lectures.
Get tips and tricks for creating and using different types of "kahoots" (learning games).
Let's explore the possibility of how EMGs everywhere could contribute to a network of high quality garden education.
Tena van Andel has been a Toronto Master Gardener since 2005. Tena says although she's served in several key Master Gardener leadership roles, her most rewarding volunteer experience is that of an educator and presenter. A former IMGC presenter, Tena's topics range from orchids, balcony gardening and invasives to green roofs, houseplants, and gardening disasters. When she's not volunteering, she's busy rewilding a 19th century farm property and teaching garden fitness.