CS24 – Teaching and Outreach Strategies for Engaging Underserved Cultural Audiences
June 20 @ 3:15 pm

-

4:15 pm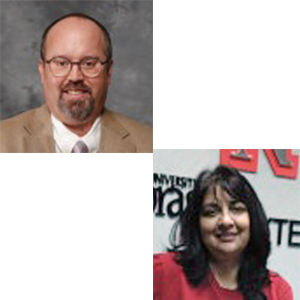 Have you wanted to work with and teach people from different cultures and languages in your Master Gardener program, but simply don't know where to start? Come and learn from two Nebraska Extension educators who are doing just that. They are changing the picture in Nebraska, a state that has traditionally underserved cultural audiences in the field of horticulture. Learn valuable information on:
Culturally appropriate marketing, teaching, and evaluation strategies.
Creating a program that's culturally beneficial to the immigrant population you wish to serve.
Strategies for immediately attracting and teaching new populations of Extension users.
David Lott is the Horticulture Educator for the Nebraska Extension in North Platte. He serves a 16-county region in west central Nebraska with a growing Latino population. He specializes in home vegetable and fruit production and resource-efficient landscapes. He also oversees the Master Gardener program in west central Nebraska.
Sandra Barrera Fuentes is the Latino Small Business Educator for Nebraska Extension statewide. She connects Hispanic entrepreneurs and immigrant populations with Extension services, and supports them with the resources needed to start their business, grow it, and sustain it. Sandra also leads the Grand Island Latino Network.