CS21 – Attracting Hummingbirds to Your Backyard
June 20 @ 1:45 pm

-

2:45 pm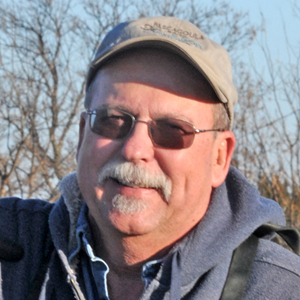 Want more hummingbirds to visit your yard this summer? It's easy when you use hummingbird-friendly plants in your landscaping and choose the right feeders. Come and learn:
Basic needs of hummingbirds.
Which flowering plants attract hummingbirds and how to use them in your landscape.
How to make your own sugar nectar for feeders.
Why it's essential to clean feeders to keep hummingbirds healthy.
Other bird species that feed at hummingbird feeders and how to cater to their needs.
Even if you don't live in an area with hummingbirds, it's fun to learn about these fascinating winged acrobats that can fly forward, backward, even upside-down and hover.
Chuck Otte was a County Extension Agent for 40 years before retiring. A birder since the age of four, Chuck is an active member of the Kansas Ornithological Society and currently serves as its secretary, newsletter editor, secretary of the bird records committee, and webmaster (https://ksbirds.org/). He's also the co-author of two books on the birds of Kansas.