CS23 – Gardening Safely and Minimizing Risk
June 20 @ 3:15 pm

-

4:15 pm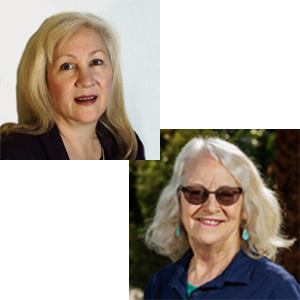 Heat stress. Poison ivy. A sore back. We all know these are common complaints among gardeners. But do you know how to recognize and resolve less common safety challenges facing the modern gardener? As a Certified Safety Professional and Master Gardener, Gail Brandys is an expert in gardening safety. Join Gail in learning how to garden safely for many years to come by minimizing illness and injury. Get the latest information on:
Repetitive motion injuries, ergonomic tools, soil and plant toxins, hazardous vertebrates and invertebrates, ladder safety, and electrical tool safety.
Tips for dealing with personal handicaps.
Additional challenges that impact gardeners as they age.
Gardening hazards in your part of the country.
Gail Brandys is a Master Gardener in Las Vegas, Nevada, with over 40 years of gardening experience in different parts of the United States. She has a Master's Degree in Industrial Safety Management and is a retired Certified Safety Professional with extensive background in occupational and construction safety. A frequent speaker on safety-related topics, Gail has presented at national and international conferences for the past 20 years.
Angela O'Callaghan, Ph.D, served as Nevada Social Horticulture Specialist and associate professor at University of Nevada from 2000-2021. During her tenure, Dr. O'Callaghan expanded the Master Gardener program from 150 to 250 trained volunteers; created a school gardens program that expanded to the Youth Horticulture Education Program, working with in-school projects, Junior Master Gardener Program, and youth in corrections programs; created a Growing in Small Places horticulture training for local residents who desired training in desert gardening; and created a Community/Healing gardens program, working with neighborhood organizations as well as with low income senior citizen housing.