CS05 – The Humane Gardener: Nurturing Habitat for Wildlife
June 20 @ 10:00 am

-

11:00 am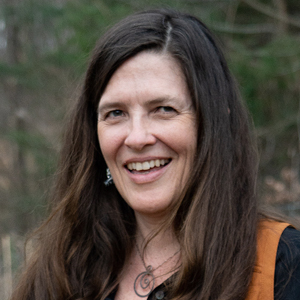 Why do we call some insects "beneficial" and others "pests"? Why do we welcome some animals and treat others as nuisances? Why are some plants considered desirable while others are weeds? In this myth-busting talk, learn how common growing methods often perpetuate misperceptions about wild neighbors. Discover practical ways to put humane gardening philosophies into action by:
Protecting nesting and overwintering sites.
Eliminating hazards.
Nurturing plants that provide refuge.
Reducing disturbance.
Humanely resolving conflicts with commonly misunderstood creatures.
Author of The Humane Gardener: Nurturing a Backyard Habitat for Wildlife and soon-to-be published Wildscape: Trilling Chipmunks, Beckoning Blooms, Salty Butterflies, and other Sensory Wonders of Nature, Nancy Lawson is a nature writer and habitat consultant. She founded The Humane Gardener website (humanegardener.com) to pioneer creative planting strategies and animal-friendly landscaping methods. Her presentations inspire even seasoned horticulturists and wildlife experts to look at their landscapes in a new way. Certified as a Chesapeake Bay Landscape Professional, Master Naturalist, and Master Gardener, she partners with nonprofits in the Washington D.C. region. She has been featured in The New York Times, The Washington Post, Oprah magazine, and other media outlets.