CS52 – Engaging Master Gardeners as Citizen Scientists
June 21 @ 3:15 pm

-

4:15 pm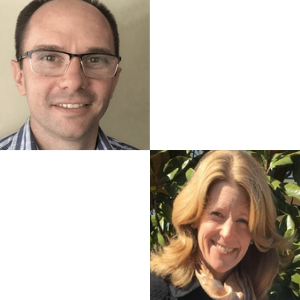 Citizen scientists are all the buzz. As the name implies, citizen scientists are people from the general public (citizens) who collaborate with professional scientists in doing applied research. For Extension professionals, Master Gardeners are a natural for collaborating on horticulture research. They love to learn. They have first-hand knowledge and experience. They live where the rubber hits the road in the gardening community. Extension services in North Carolina successfully experimented with using Master Gardeners as "citizen scientists." The co-presenters will focus on:
Engaging Master Gardeners to expand Extension's capability to do cost-effective research statewide.
Identifying county, regional, and statewide research projects that Master Gardeners can realistically help implement.
Coordinating research projects statewide.
Using technology to boost interactions across counties.
Matt Jones has been a county extension agent with North Carolina State University in Chatham County since 2018. His outreach programs target home gardeners, ornamental nurseries, and landscape professionals. He also coordinates the EMG program in Chatham County. Matt has a master's degree in botany and horticulture from the University of Oklahoma and L'Alma Mater Studiorum—Università di Bologna.
Caroline Richardson has worked in partnership with volunteers as a program coordinator and interpreter in the field of public horticulture for over 20 years. Currently the Program Assistant for the North Carolina Extension Master Gardener program, Caroline supports statewide continuing education and recognition opportunities for EMG volunteers. Caroline holds a master's degree in plant biology from the University of New Hampshire.
Related Events